Check out my review of the Pelikan Tradition M200 fountain pen, with a broad gold-plated steel nib. Thanks to Pen Chalet for sending this pen for review! Use the code "sbrebrown" to get a 10% discount on your purchase(s).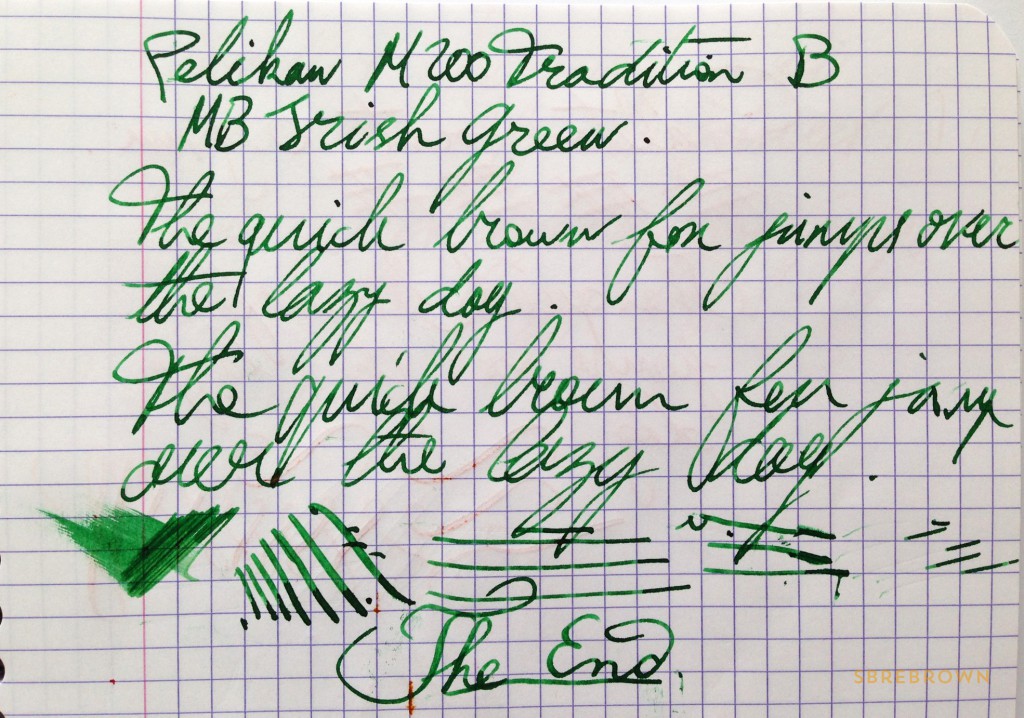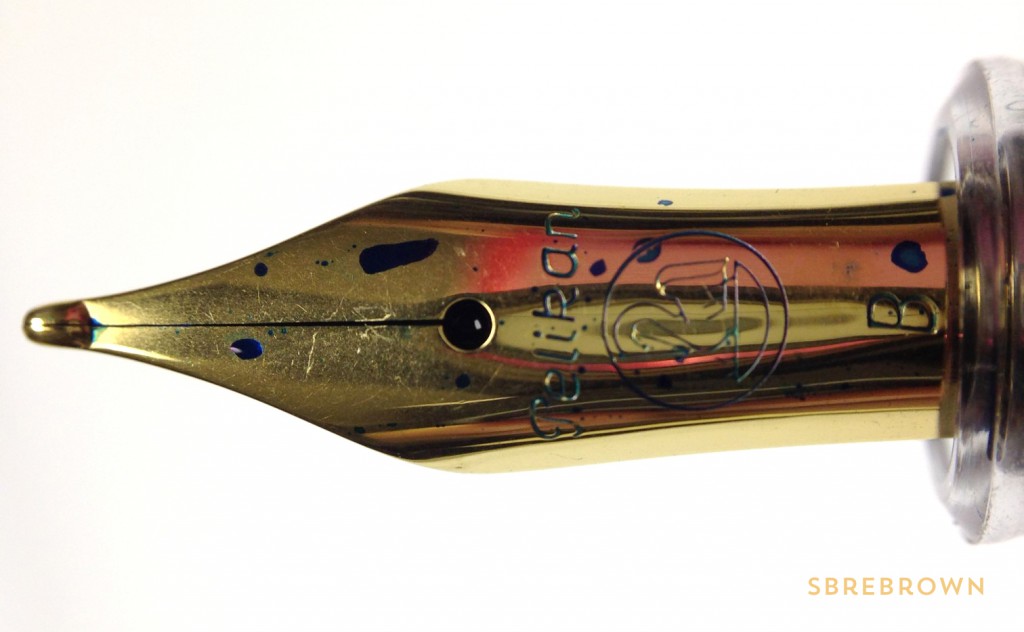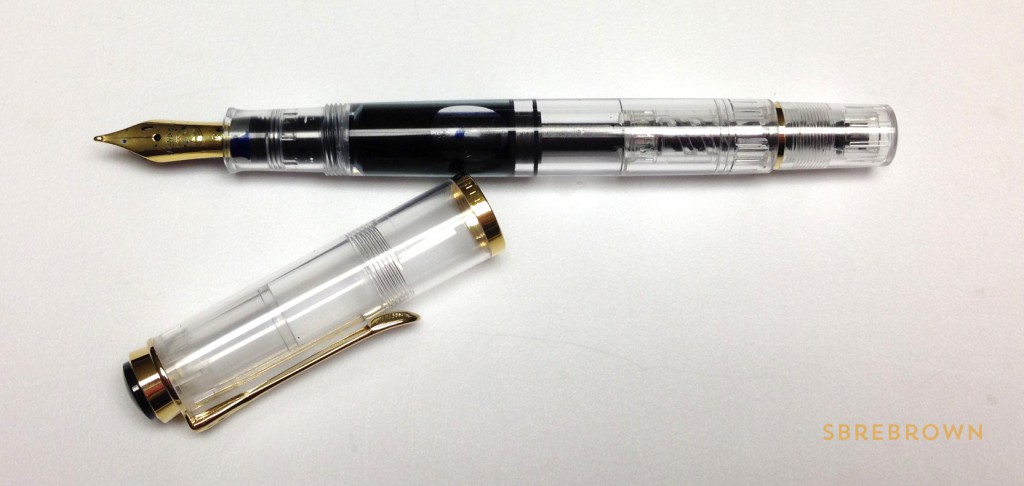 Check out the Flock of Pelikans shootout for more Pelikan goodness.
Need something?
Montblanc Irish Green

Clairefontaine Wirebound Notebook – Graph
Full disclosure: Contains affiliate links, which helps me to review more items for you!