Now here's something truly special: a nice, modern music nib.  Expect 0% flex, but it does offer serious line variation, being a 1.9 mm italic.  Three tines, two slits, superb ink flow, and a wonderfully smooth writing experience.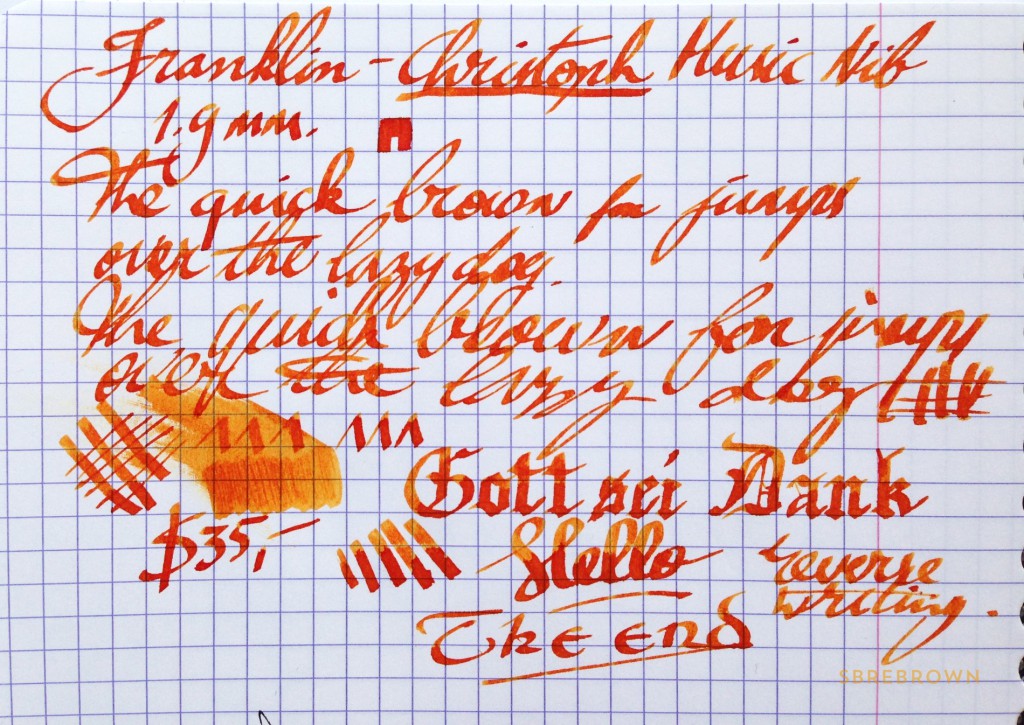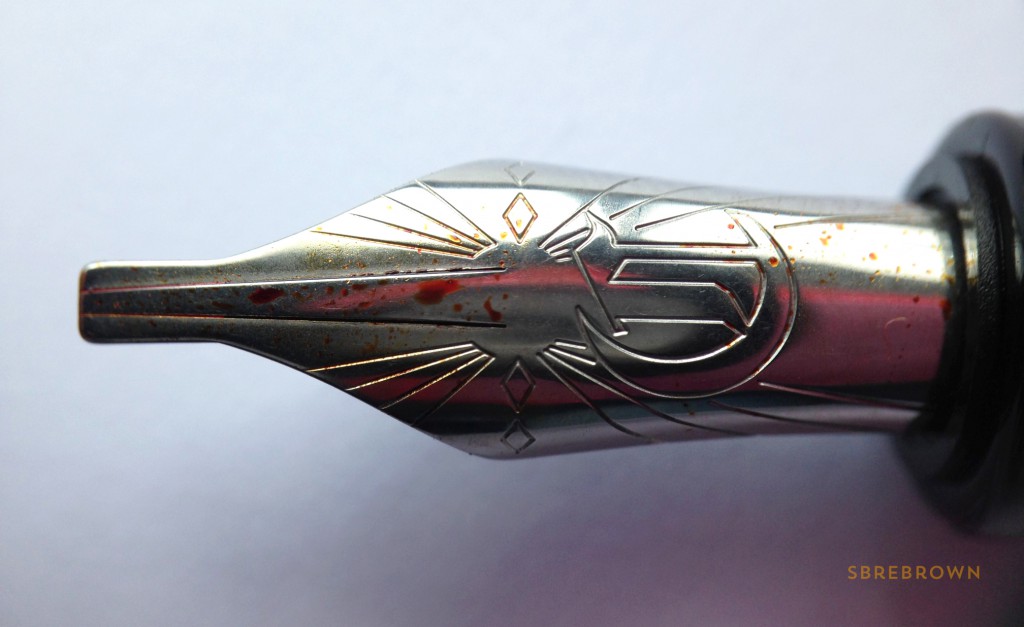 Need more details? Check out Serious Nibbage Part 2 with Gourmet Pens.
---
As promised, I have tried to put this nib in a number of popular pens. I haven't inked up all of these pens, so I can't guarantee a wet writing performance, but the nib fits easily in these pens.
Franklin-Christoph 02 – Nib Unit
Franklin-Christoph 03 – Nib Unit
Franklin-Christoph 19 – Nib Unit
Franklin-Christoph 33 – Nib Unit
Franklin-Christoph 40 Panther – Nib Unit
Franklin-Christoph 66 Stabilis – Nib Unit
Edison Collier – Nib Unit
Edison Menlo – Nib Unit
Ken Cavers Cigar – Nib Unit
Lyle Ross Pompey 3 – Nib
Nemosine Singularity – Nib
Jinhao x750 – Nib
Jinhao x450 – Nib
Jinhao 159 – Nib
TWSBI Vac700 – Nib
TWSBI Micarta – Nib
Italix Churchman's Prescriptor – Nib
Wing Sung 590 – Nib
Noodler's Ahab – Nib
Noodler's Konrad – Nib
---