Being a big fan of the Delta Dolce Vita Oversize, I had to buy this Dolce Vita Mini when I saw it at an amazing sale at P.W. Akkerman in Amsterdam.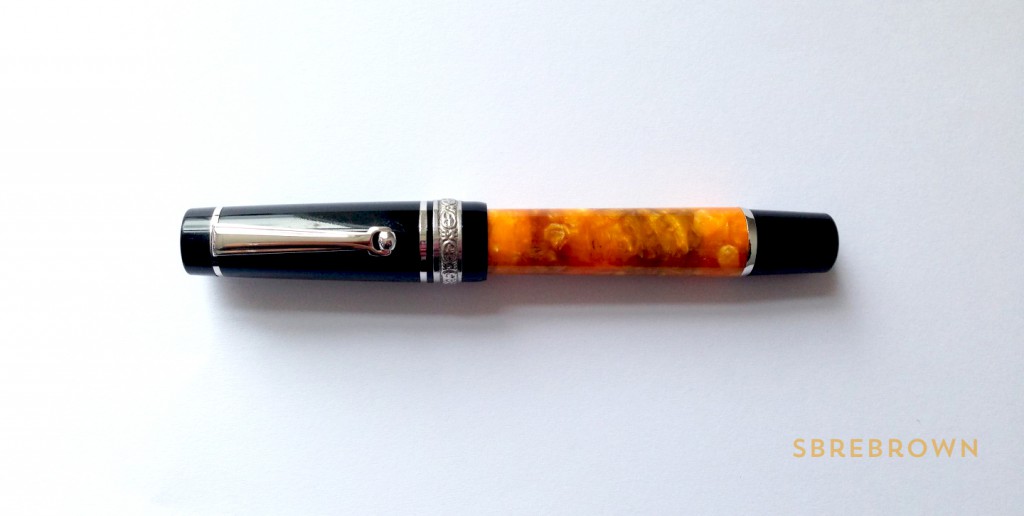 Capped pen.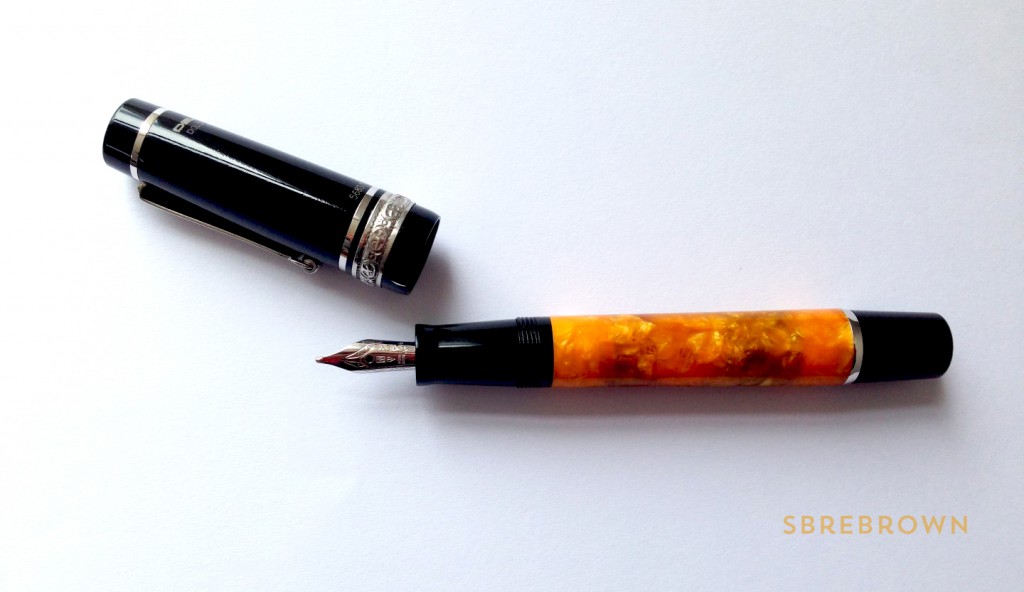 Uncapped, note the beautiful material.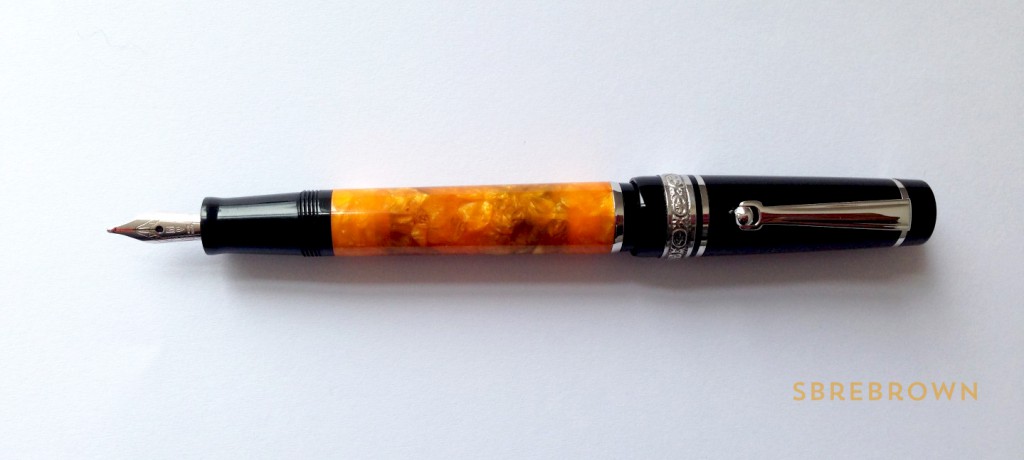 Posted, the pen has a decent size.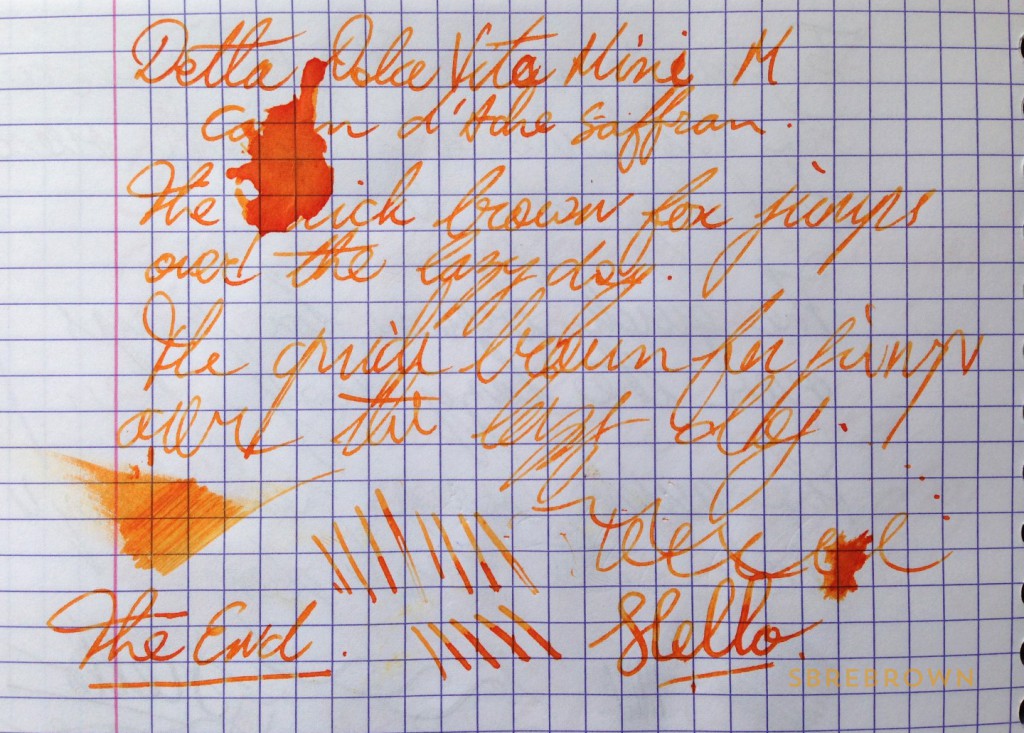 Writing sample with Caran d'Ache Saffron.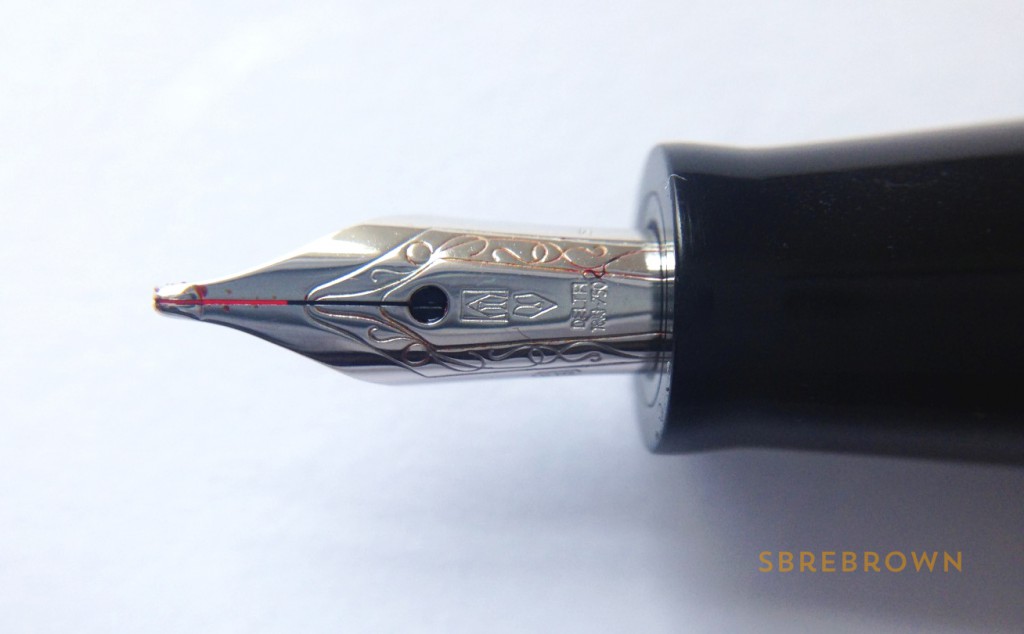 Contrary to stated in the video, the nib is actually 18k solid gold.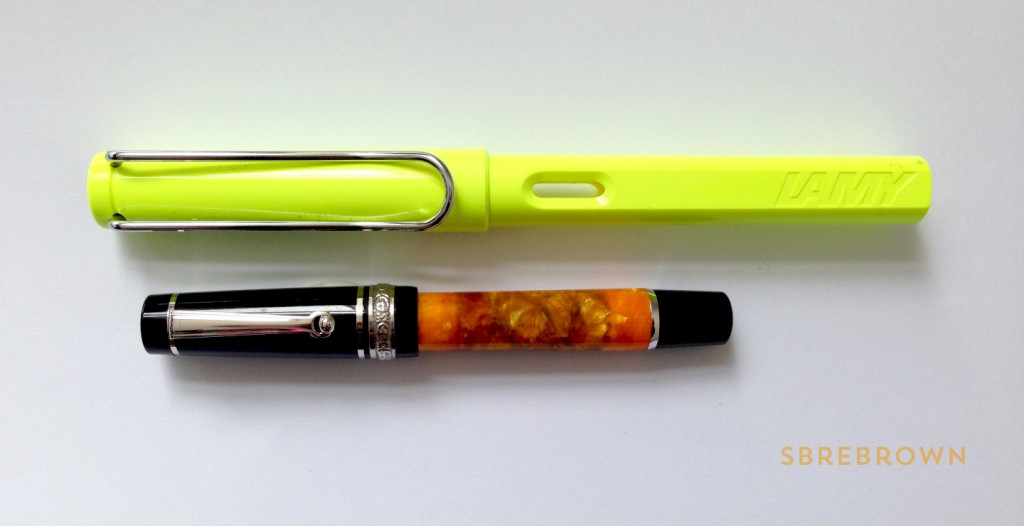 Size comparison to Lamy Safari.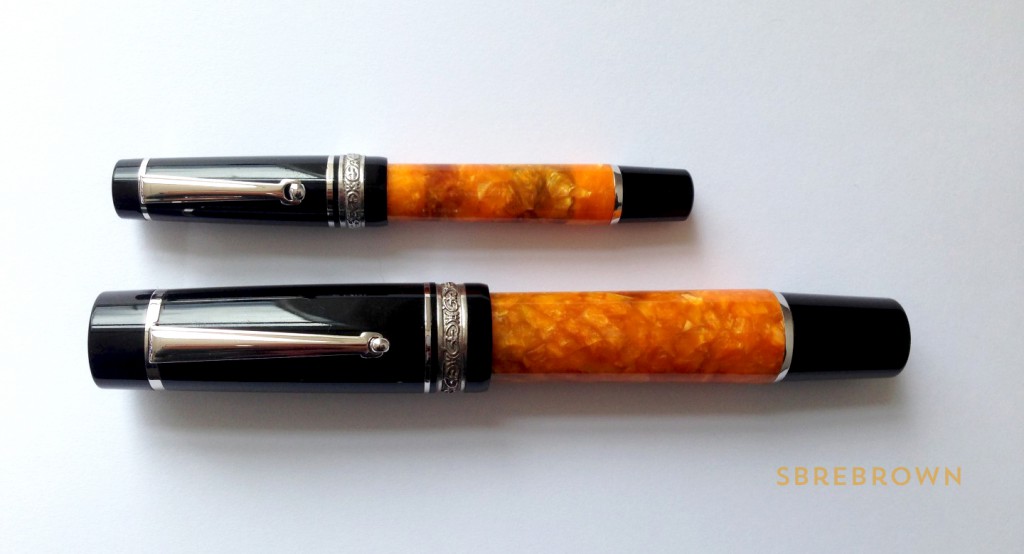 The Delta brothers: Mini and Oversize.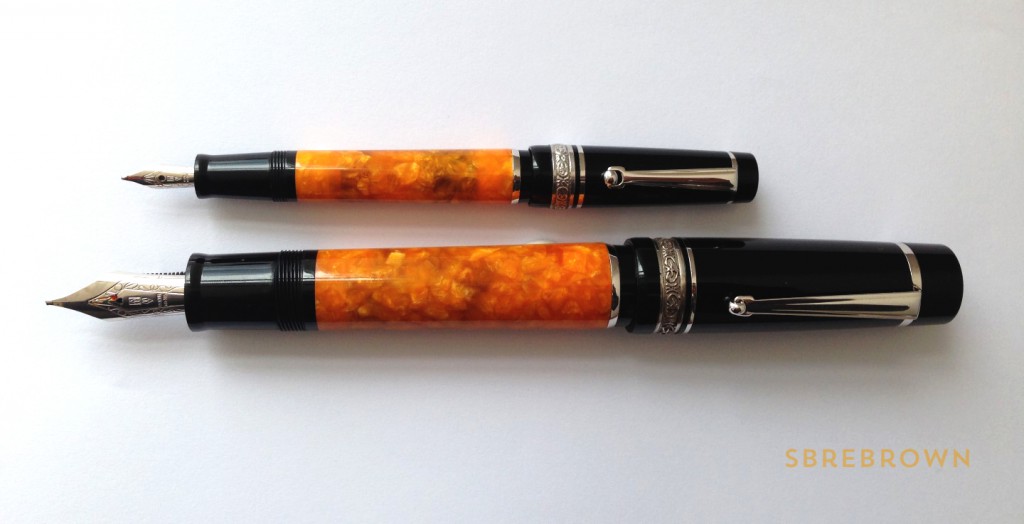 Mini and Oversize, posted.