If you have seen my original video on entry level fountain pens, you may be wondering about the updated version: see below!
3. Jinhao x450
4. Jinhao x750
9. Lamy Safari
10. Lamy Nexx
12. TWSBI 580
---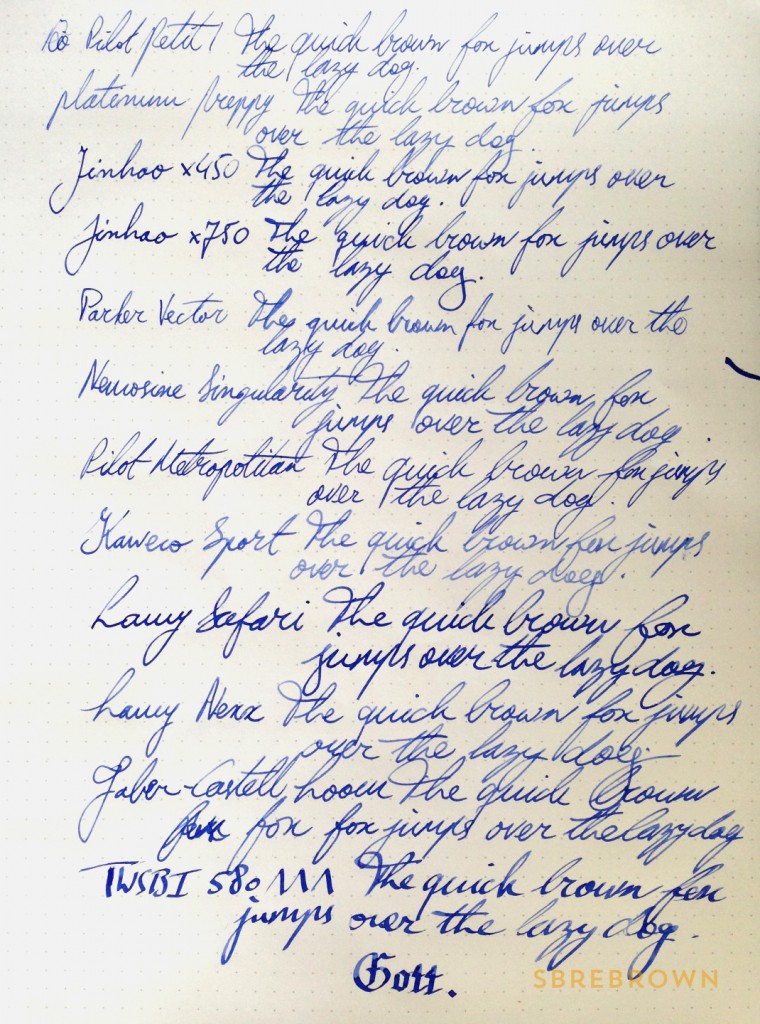 Pick one up now!
Pilot Petit1 Foutanin Pen

Platinum Preppy Fountain Pen Set Fine Point – Pack of 7

Jinhao X450 – Medium

Jinhao X750 – Medium

Parker Vector – Fine

Nemosine Singularity – Extra Fine

Pilot Metropolitan – Medium

Kaweco Classic Sport – Fine

Lamy Safari Charcoal – Fine

Lamy Converter (Z24)

Lamy Nexx – Medium

Faber-Castell Loom – Medium

TWSBI Diamond 580 – M
Full disclosure: Contains affiliate links, which helps me review more items for you!